Après-ski in St. Anton – Right on the Piste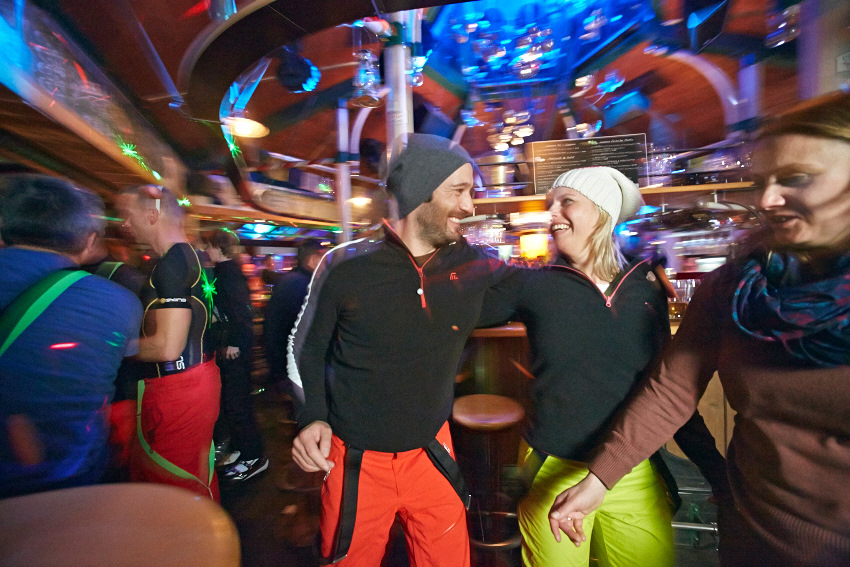 Some take off their skis and enjoy an invigorating meal, some indulge in the first bubbly of the day, others dance themselves warm with great music and others again party extensively deep into the night: après-ski has many faces. In St. Anton you will find all of them and will be spoilt for choice.
Après-ski – After Skiing
Did you know that après-ski is also a name for clothes that one would wear "after skiing"? The expression is mostly used for any kind of partying, eating and drinking after a day on the pistes. The term dates back to the year 1920 when it was introduced on the French Alps around Chamonix on Mont-Blanc. The expression was then used in Austria, first and foremost because of its exotic sound and the benefit this had for marketing purposes. The cosy get-together after skiing had existed before. After all, the first skiing club had already been introduced on the Arlberg in 1901 and it was there where skiers used to meet and sit together after a long day of skiing.
Since 2001 an Après-ski Stronghold Again
Sölden, Ischgl, Lech, … there are many après-ski strongholds but in St. Anton even these find their master. Since Lech started becoming a winter sports resort it has always been an après-ski pioneer. When the Alpine Ski World Cup was held in St. Anton it was not only the infrastructure and pistes that were enhanced and taken to another level. At the same time many restaurant and bar owners and frankly the whole town used this chance to extend the off-piste leisure offers in St. Anton. Various ski huts, bars, restaurants, clubs and discos turn the whole ski region and especially the downhill runs to the valley into a party and relax zone from the afternoon up until late into the night. In the middle of it all: Basecamp at the Gampenbahn valley station as well as at the Galzigbahn. Here finest cuisine, smooth electro sounds and the best location is combined to a first-class après-ski bar for all tastes.