Deep powder snow skiing and free riding on the Arlberg
200 Kilometres of Untouched Slopes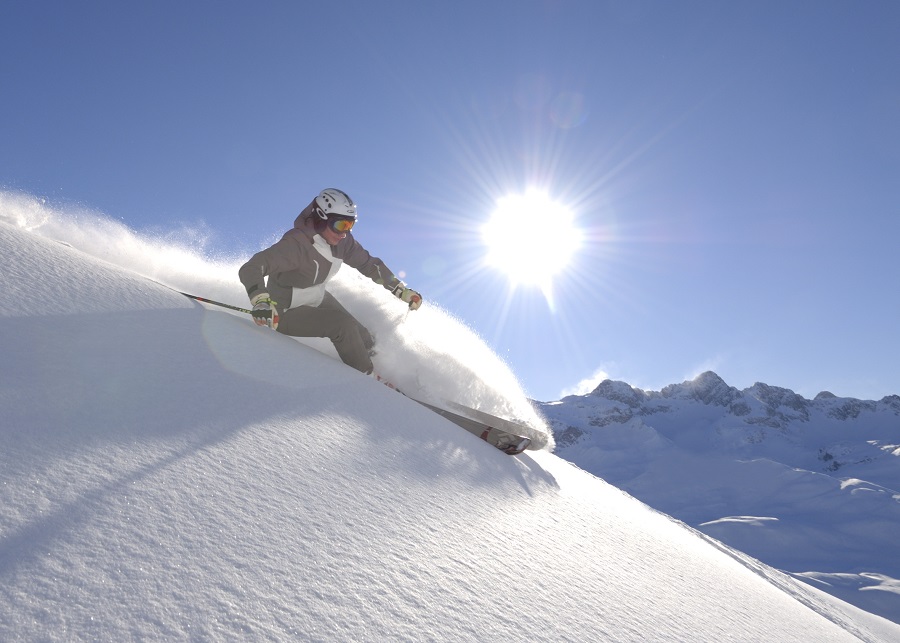 Arlberg mountain is Austria's centre of free riding with almost 200 untouched kilometres. The prepared pistes are not as crowded as in other ski resorts, but many skiers are still keen on experiencing the unspoilt areas. For many powder snow skiing is without a doubt the most beautiful form of alpine sports.
To have a glistening and full snow cover in front of you and to know that you will soon be the first to glide on this hill leaving your trace behind is just a sublime feeling. On the Arlberg you will find so many of these spots, in fact more than there are regular pistes in other ski resorts. Around 200km of tours and deep snow slopes await skiers and boarders who are looking for unspoilt nature. No matter if you want try this kind of sport for the first time or if you want to indulge in something special with heli skiing: you are perfectly right here on the Arlberg.
Free Riding Courses in St. Anton
Free riding courses and free riding days are offered by Alpin & Freeridecenter, amongst others. The skiing schools in St. Anton will gladly directly inform you on deep snow skiing courses. Rental gear is also available at the skiing schools.
Safety First
If you are on your way to the off-piste area you should not take any risks when it comes to equipment or preparation. If this is your first ski tour or free riding adventure we would urgently recommend that you contact a trusted mountain and ski guide. Watching the avalanche reports and forecasts is vital, no matter how experienced a skier or snowboarder you are. Should you need a mountain or ski guide during your winter holiday at Bergschlössl Hotel in St. Anton, our team around your Moosbrugger-Lettner host family will gladly advise you.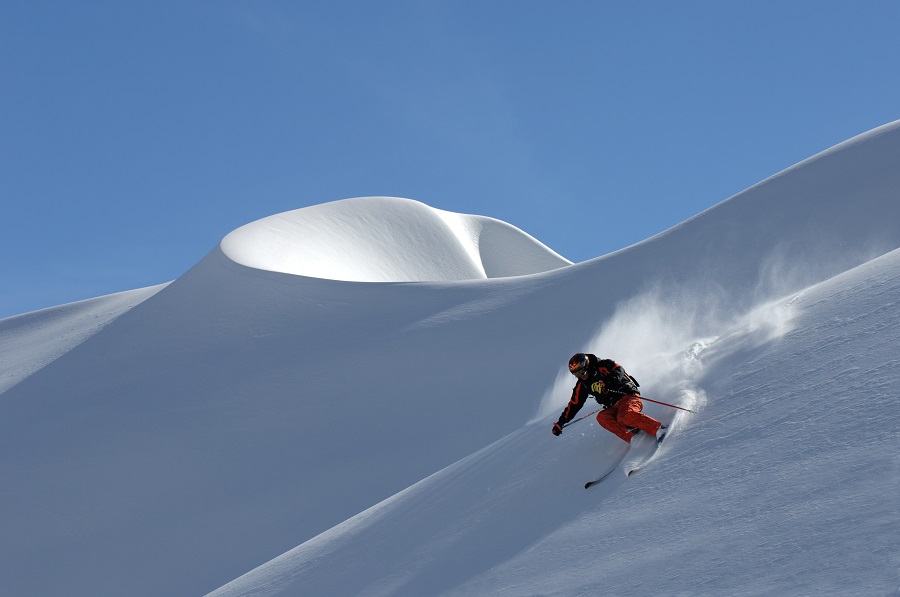 The Absolute Highlight: Heli Skiing on the Arlberg
Who doesn't feel a tingling sensation in their feet just with the pure thought of heli skiing? Reaching places and skiing down slopes that no one else can reach. Heli skiing is only possible here on the Arlberg. Wucher Helicopter will take up to 3 people plus a certified mountain and ski guide on the Mehlsack and to Schneetäli. This fun is not the cheapest (€360) but it is definitely an absolutely unique experience.
Take a Break and Enjoy a Meal: Basecamp in St. Anton
As beautiful an experience free riding, heli skiing and deep powder snowboarding is: it is also very exhausting. This is why Basecamp in St. Anton and directly on the piste is the best choice for a lovely meal after a successful day of skiing. Look forward to homemade pasta, warming and refreshing drinks and the great lounge atmosphere.