Over Hill and Dale, Rise Above Yourself
Hiking on the Arlberg – St. Anton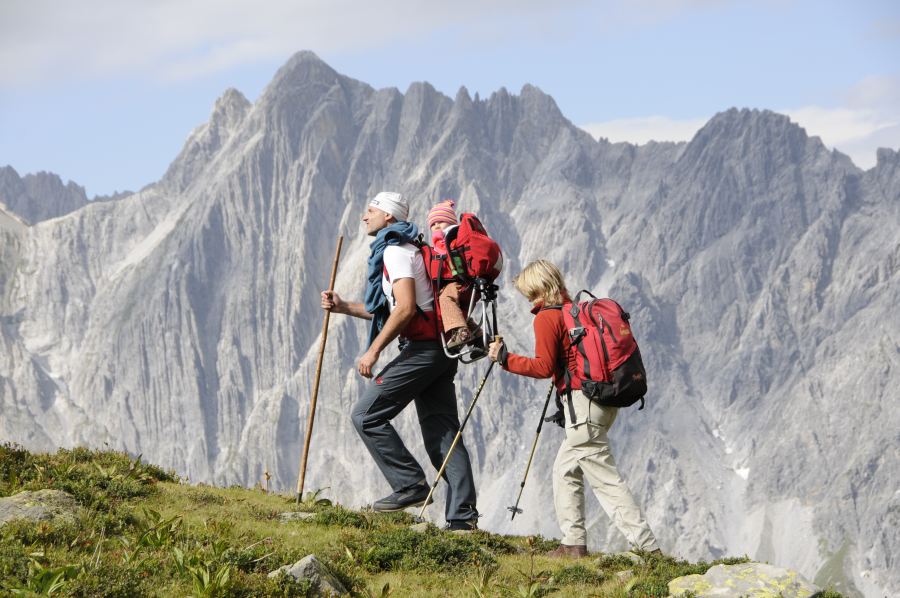 From lush meadows in the Stanzer Tal valley up to rugged mountain formations on the Arlberg Massif, the range couldn't be more diverse: enjoy hiking in St. Anton and discover something new every day. Maybe you will even discover something new about yourself – after all, hiking is not only beneficial for your body, but also good for your soul.
From a hike to the valley to an ascent up the mountain or a ride with the cable car followed by a high alpine hike; everything is possible in the Arlberg resort. Being the border region between Vorarlberg and Tyrol, nature has always done well here. St. Anton is well known and loved as a winter sports resort. But the Alpine area is very unique during the summer as well, when everything is green and blooming; something that you will find that out the moment you arrive.
Nature's Diversity
From whistling marmots to shy forest denizens and rare flowers that can only be found in rocky heights: if you look closely you will discover so many things here on the Arlberg that will stick with you forever. Guests who are into geological phenomenas, glaciers, landscape painting, photography or just want to enjoy the views from up above, will be more than rewarded here.
Breaks and Stops at Alpine Huts
The first sip of a cold beverage after an ascent is one of the best you will ever take. The hosted alpine huts and snack stations are often located at the end of a hike, for a reason: savoury snacks will help you recharge your batteries. A chilled shandy relieves your thirst and the panoramic views do the rest; many of the huts were built at very sunny and exposed spots.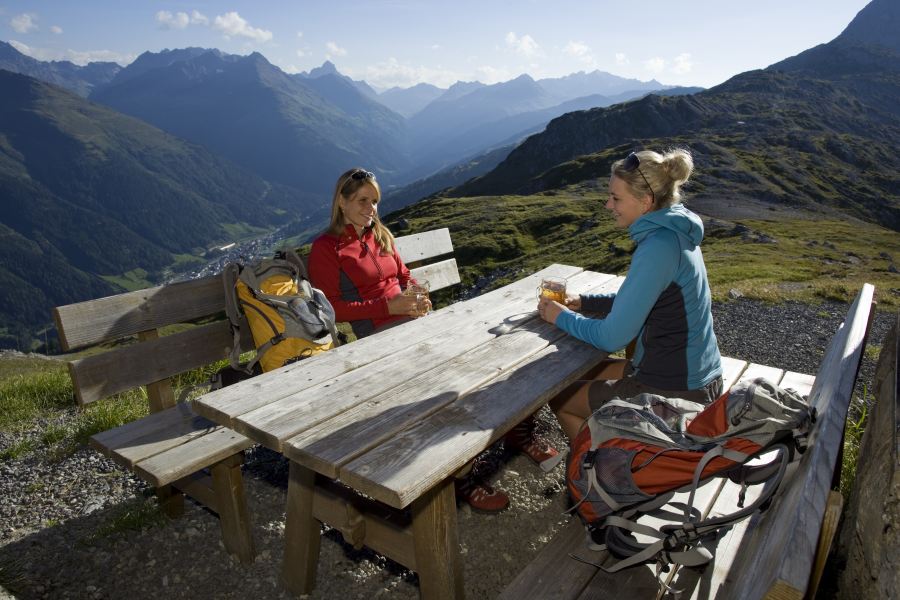 Hiking, Running, Nordic Walking
It doesn't take a long time to get out of this small but mighty town, after all it has a population of only 2,500. Perfect for active guests who wish to go for a run here in the higher area of the Stanzer Tal or just want to grab their poles and enjoy nordic walking. You don't have to look far to find comfortable trails that are nice and flat. Great for a run or a walk in the morning or maybe even for getting into a new and healthy hobby.
Tour Tips Directly from the Pros
Morning or afternoon? Comfortably short tours or advanced hikes? Up and into the sun or through a ravine? Will the weather stay nice or will it change? St. Anton on the Arlberg has an answer for every situation. We will gladly give you these answers in person and conveniently directly at the Bergschlössl Hotel. We have been living here for quite a while now and love the region. Meaning for our guests: the know-how to advise on the perfect tour and other individual holiday tips.
Photo credits: TVB St. Anton am Arlberg